Tax document storage for easy tax preparation and management
Now you can keep all of your important documents in one place to protect you against an ATO audit. In Spare Tank, you will be able to search for documents across any tank in any year, in seconds!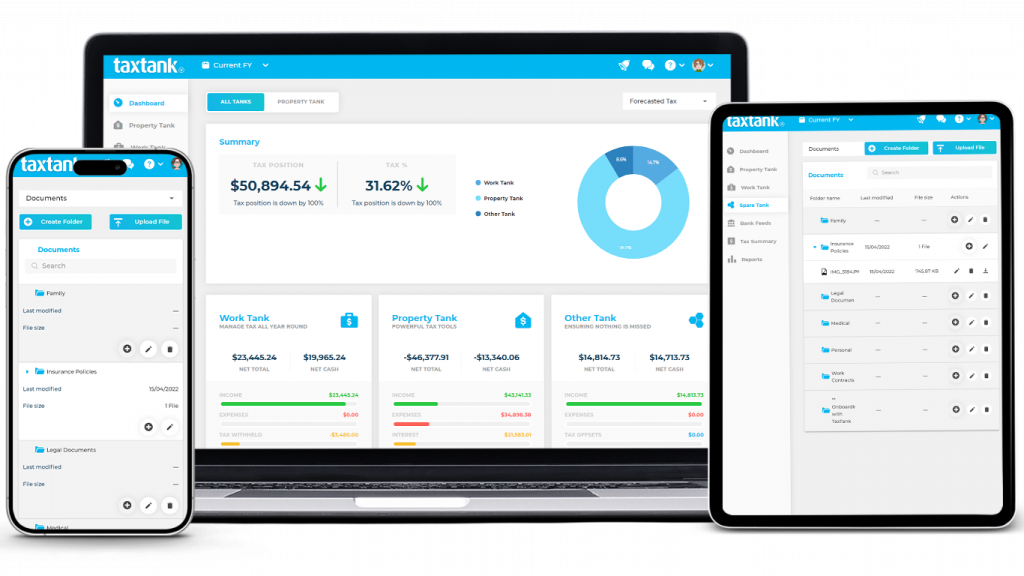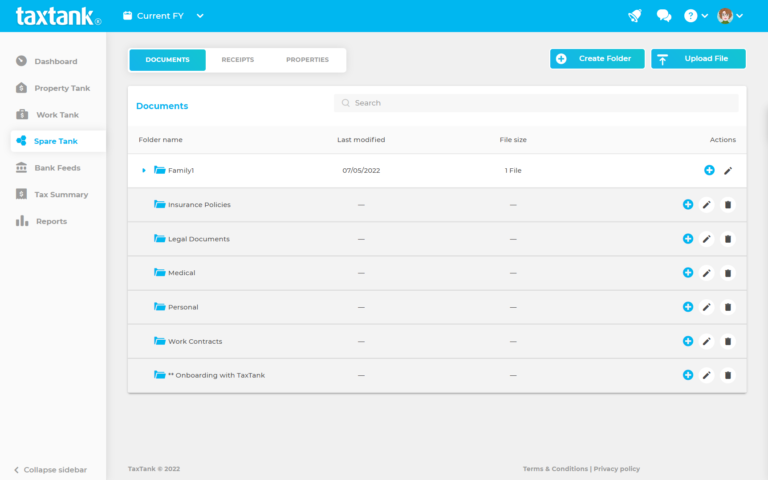 All your tax documents, in one place
Store all your files together and easily find what you need. TaxTank securely backs up your information, so you'll get every tax deduction you deserve without searching through piles of paperwork, year after year.
TaxTank has a secure place to store documents, like employment contracts, insurance policies and your will, so your important information is always protected and easy to find.
Using best-practice guidelines and industry-standard encryption, TaxTank keeps your information secure and lets you choose who you share it with.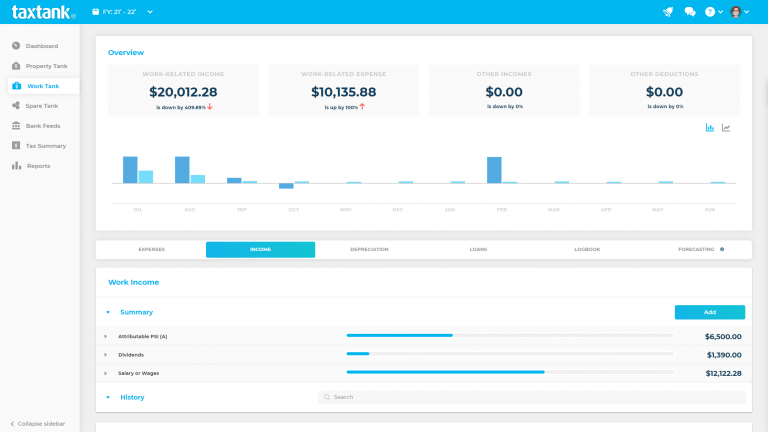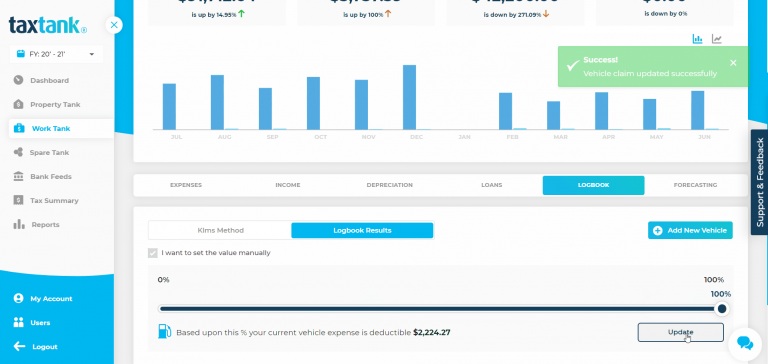 TaxTank keeps a lasting record of your information, ensuring you have all the details you need in the future. Receipts and documents store in the Spare Tank, meaning you can search them, in any year, to quickly view a transaction, or even download multiple receipts to accommodate an
ATO audit
request without the stress.
Powerful tax document storage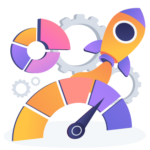 Spare Tank backs up your information and protects your files with secure sign-in tools.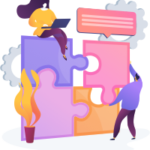 Store all your important tax documents and receipts online in a simple and easy way.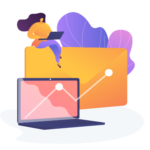 With your files stored safely online, you can easily access them from all your devices.

Quickly invite others to view or download your files, without going back and forth on email.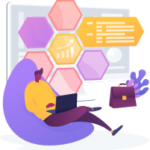 Permanent tax document storage
Avoid lost or forgotten documents, with all your information recorded for as long as you need it.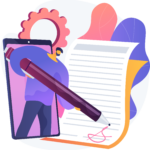 Create folders and upload your files so you can easily find the documents you need.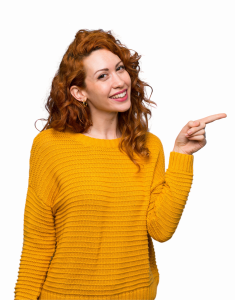 Don't miss out on tax opportunities.
Try TaxTank for a free 14 day trial to feel confident about your tax position, transform the way you think about tax and use secure tax document storage for your important receipts and documents.