Effortlessly manage your income tax to maximise deductions
TaxTank empowers you with smart income tax management tools so you can take control of your finances.  Now you can efficiently handle your work-related income and expenses, ensuring you make the most of every possible tax deduction.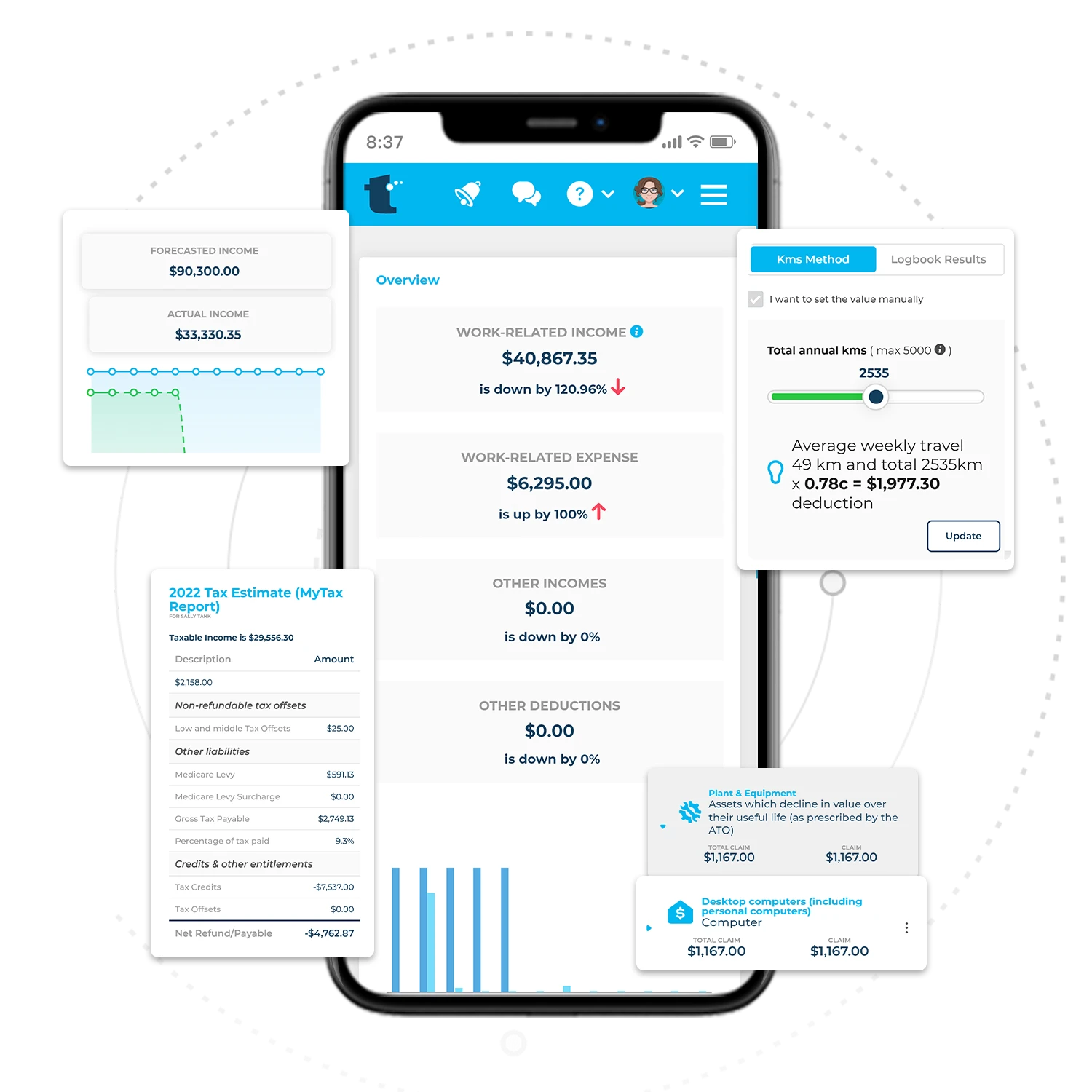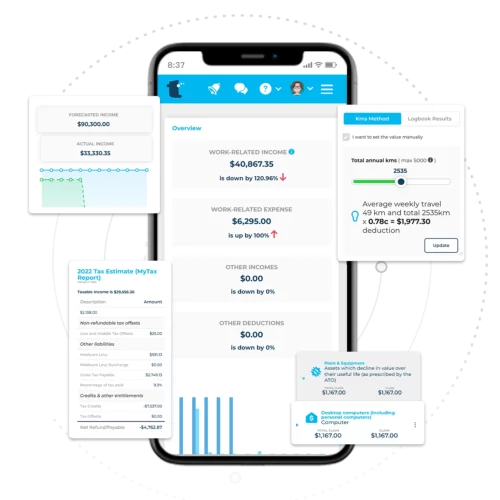 Hassle free income tax preparation
Worried about minimising your income tax, even if numbers aren't your forte? TaxTank simplifies the process so you can manage your work-related income, expenses, vehicle kilometers, logbooks, and loans all in one convenient hub.
As you reconcile your income and expenses from your bank feeds, you can closely monitor your actual income tax position in real-time.
Our tax summary consolidates all your financial data, providing a clear view of how different income and expense types impact your income tax liability.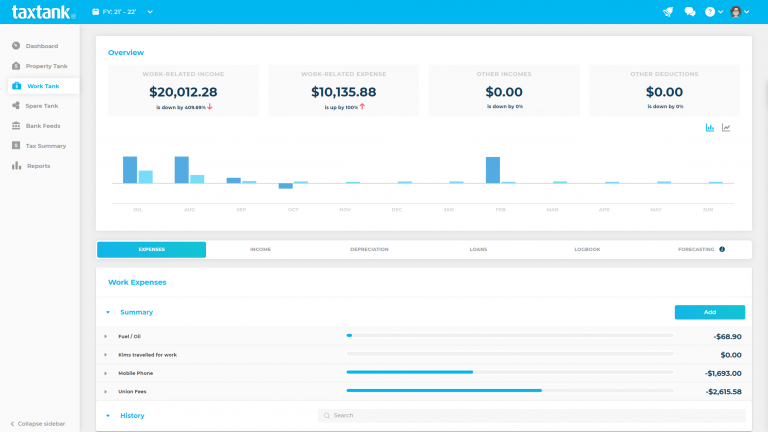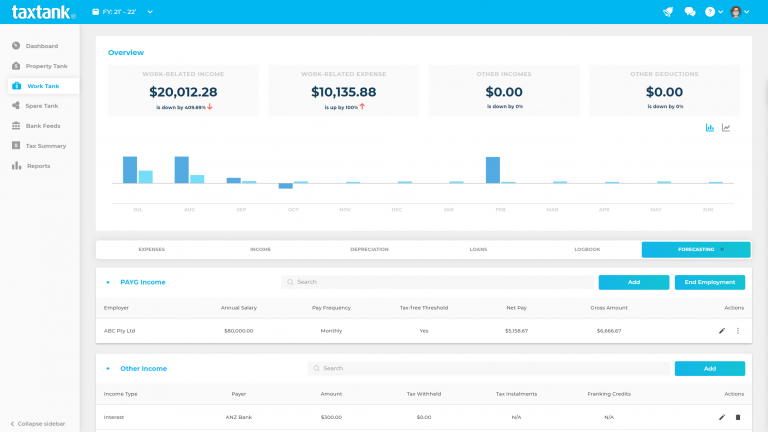 Minimise income tax with live bank feeds
Feel confident knowing all your income and expenses have been taken into account, so you can easily manage your income tax and get everything you're entitled to.
The Work Tank feature automatically pulls data from your bank feeds in real-time, leaving no room for missed, lost, or forgotten transactions.
Simple vehicle expense claims
TaxTank makes it easy to manage your work vehicle expenses. Record travel in your logbook and let Work Tank update your expenses and claims automatically.
TaxTank will show you which claim method is most tax efficient for you based on your activity.
You can relax knowing you're claiming the right way, that your records are safe and you're complying with the ATO.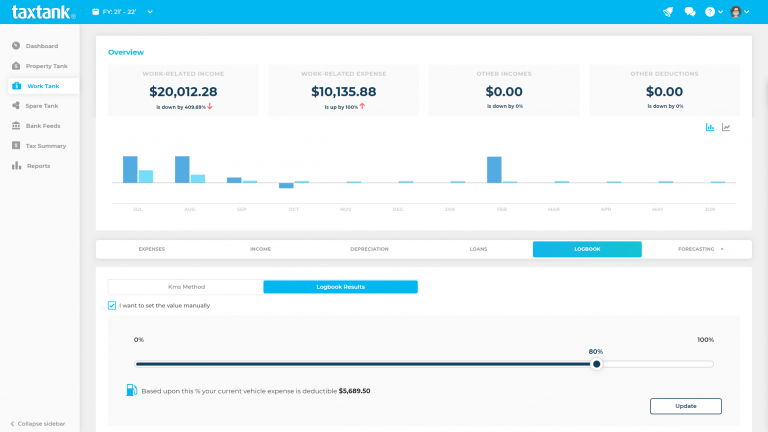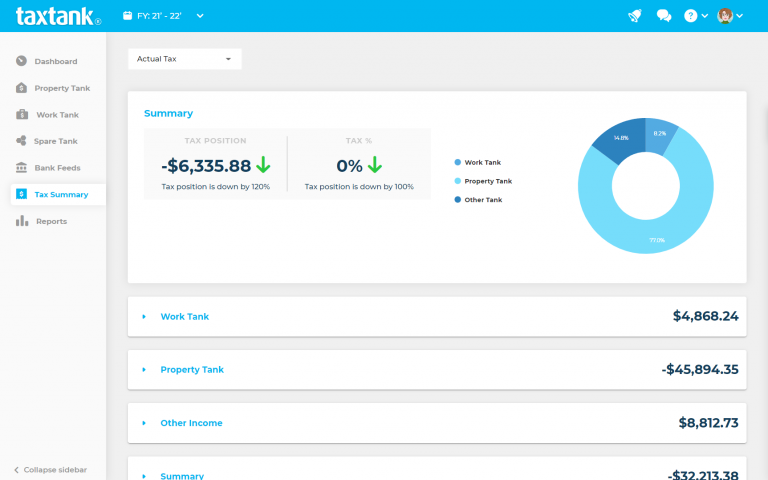 Stay ahead of income tax all year round
Don't wait until the end of the financial year to find out your tax bill. TaxTank provides real-time insights into your estimated tax position throughout the year, allowing for proactive tax planning.
Armed with a clear understanding of your income tax obligations, you can make informed decisions to minimise your tax liability.
Effortlessly manage your income tax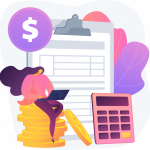 Simplify tax preparation with all your information neatly organised in one user-friendly dashboard.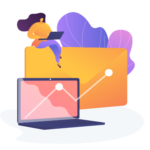 Record the time you spend in your home office to ensure every hour is accounted for.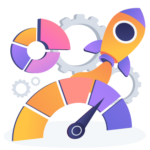 Attach receipts to transactions for a secure online record that's stored as long as you need it.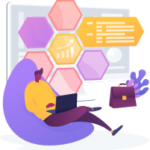 Know where you stand with easy-to-read reports that estimate your real-time income tax position.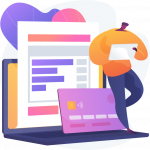 Get a snapshot of your current tax position in minutes, along with projections for year-end tax planning.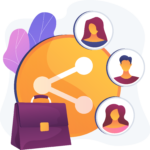 Invite your accountant to view your files and chat live, eliminating paperwork and communication hassles.
We understand how hard it is to keep track of everything, so we've put together a few tax templates to get started.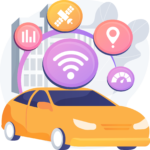 This template automatically calculates the distance & business use percentage to ensure you claim correctly.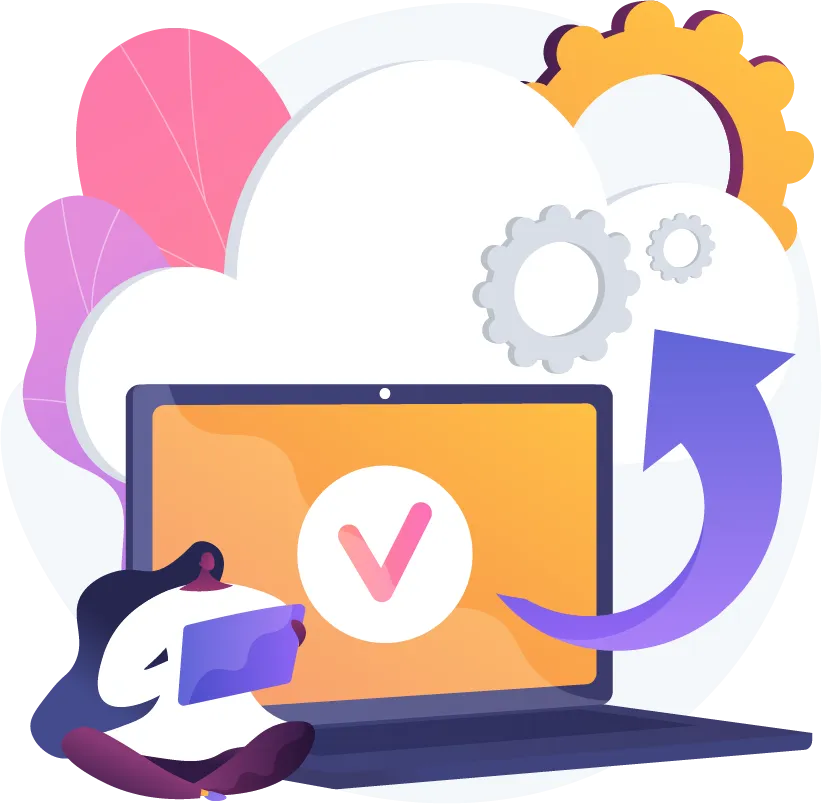 The home office diary will help you make sure you claim every deduction related to working from home.
Frequently asked questions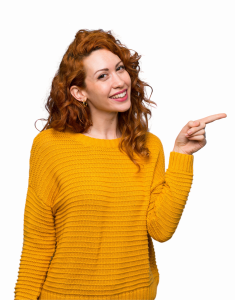 Don't miss out on income tax opportunities.
Maximise your tax savings with TaxTank. Start your free 14-day trial today and gain confidence in your income tax position while transforming your perception of taxes.